By Dufner Heighes Inc
1. This first trend is something we've seen for the past two seasons: An Emphasis on Pattern and Print.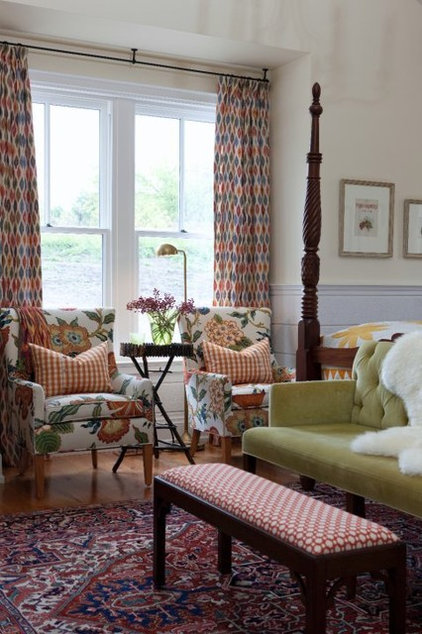 I included this image in an ideabook I wrote last week on, well, pattern and print, and everyone seems to agree that it's just a fantastic space.


By SGH Designs Inc.
2. Eclectic Chic. This is a broad design category and a favorite of mine because it's so flexible – it's not that tough to be eclectic (though it is tough to edit yourself so "eclectic" doesn't turn into "hoarder.")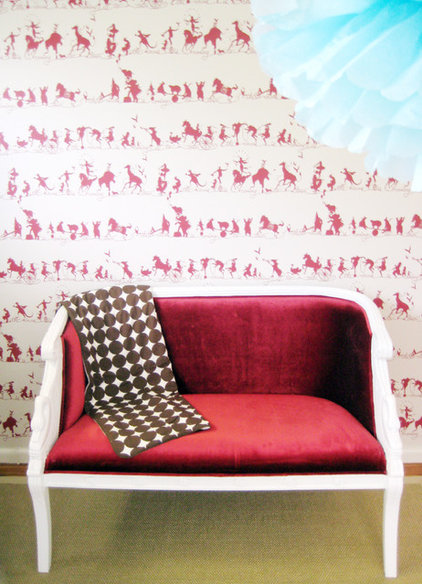 By Ish and Chi
3. Bold Color. Last week's spring collections were full of exuberant color, which makes the slideshows very pretty to look at on dreary, rainy days like today.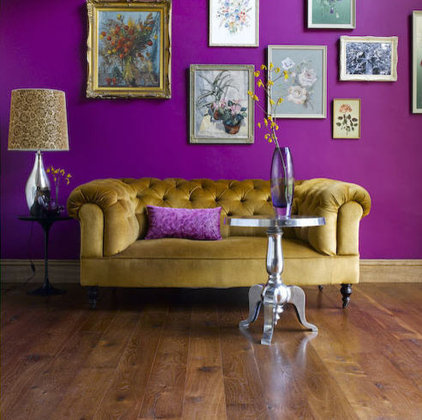 And bold color at home is so much fun. Bright walls make it easier to get out of bed in the morning.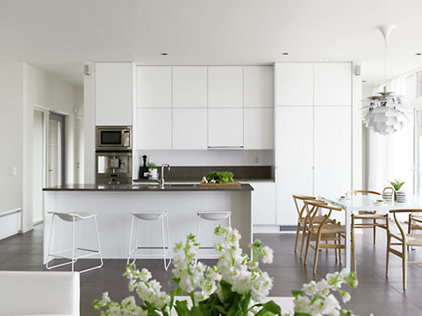 4. Minimal White. Yes, it's the opposite of bold color, but there are no rules that two opposites can't be trendy at the same time, right? Regardless, I do love white kitchens.
5. Pajama Dressing. This was the most interesting trend, in my opinion: clothes that are all about comfort and fluid motion. These outfits are often made of neutral silks and hang beautifully – reminding me of draps in the wind.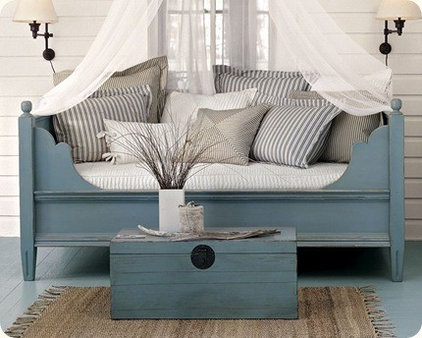 By The Lettered Cottage
"Pajama dressing" is about sheer fabrics, too, and calm colors like this blue.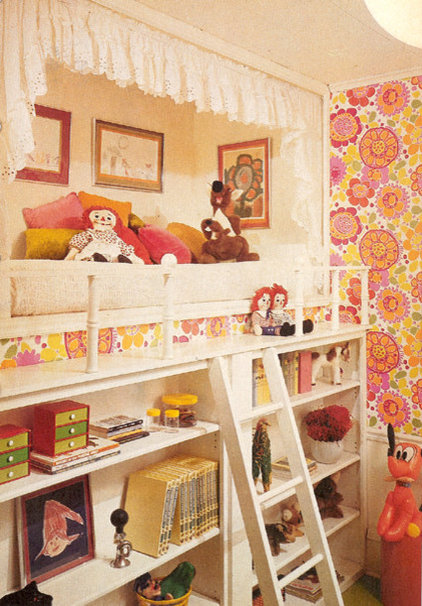 6. Seventies. Some of last week's shows had a definite retro vibe – just like this room, with it's wallpaper and vintage Raggedy Ann doll.

By Amy Lau Design
Isn't the whole concept of a wet bar totally seventies too? In a good way, of course!
Written By: Kit Pollard Publish Site: www.houzz.com/ideabooks/107750/list/Spring-2011-Fashion-Trends—At-Home